Posted on 06/13/2021 by KimV
TPF2022 coming soon! We'll be gearing up, including opening the hotel blocks this fall AND a big sale on previous show merchandise to help jump start 2022!
Exhibitors… start getting those games ready! Make sure you've signed up for our emails and follow us on social media so you'll know all the latest as soon as we do. As a reminder, paid 2020 guests & vendors will be carried to TPF2022. Texas Wizards Tournament player positions will be carried over as well.
And check out this 2022 art by famed pinball artist Greg Freres!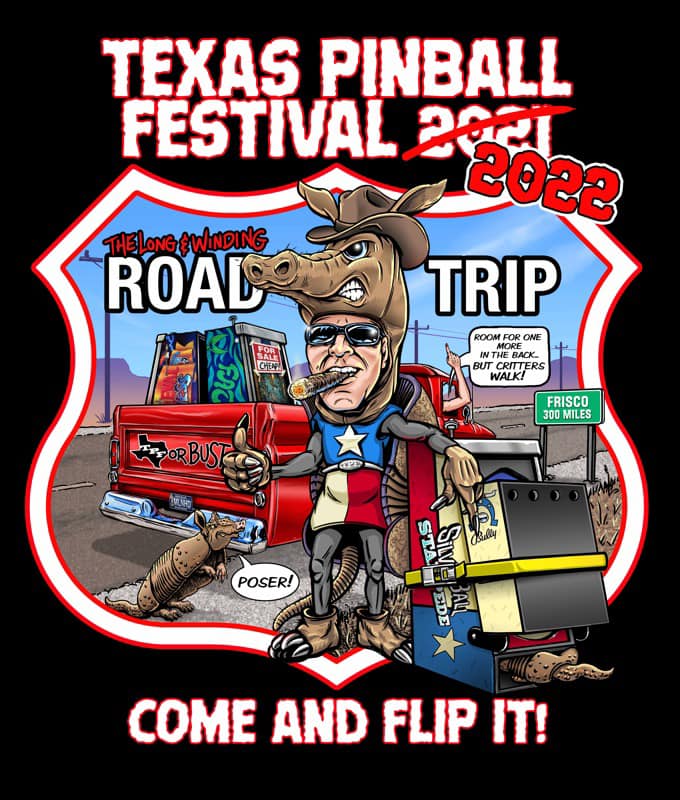 Posted in TPF2022 | Comments Off